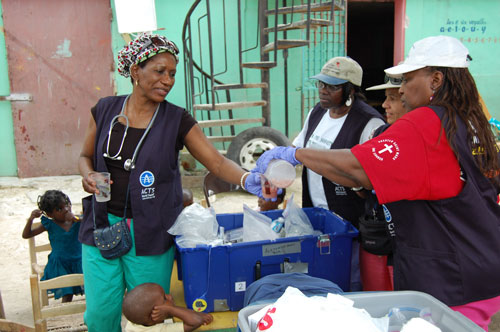 Deskan provides clinic for medical care, medical evaluation and consultation, and health education and prevention education.

The clinic also provides donated reading glasses to those in-need and over-the-counter medications are dispensed at the clinic which is staffed by a local Pharmacist.

Participants work in small clinics, hospitals, schools and churches located in rural towns where they provide free medical care for thousands of patients in need of medical attention. Our primary commitment is to provide surgical and medical care for children to enhance each child's opportunity for a better life.

Our secondary commitment is to ensure ongoing medical care by teaching local health care providers and providing donated supplies and equipment to each area we serve. Our third commitment is spiritual upliftment through prayers and devotions.

Participants pay their own round-trip airfare, mission fee (food, housing, ground transportation, etc.) and bring supplies and medicines. We have set up a special web site where you can make a donation to a friend or family member you may know who will be joining us on a future medical mission.

If you don't know a medical missionary, you can still help by using the sponsorship site to make a general donation to DESKAN Medical Missions. Your donation will be used where most needed to support the work of the missionaries.